Did you know your child's closet can grow right along with them? With some thoughtful planning, a kid's closet can evolve through the years so that it's always the right fit.
The secret is designing the closet with a child's life stages in mind, using a variety of age-appropriate storage solutions. Over time, they'll outgrow their clothes, shoes, and everything else, but it's a relief to know they'll never outgrow their closet!
Make the Closet All Height-Adjustable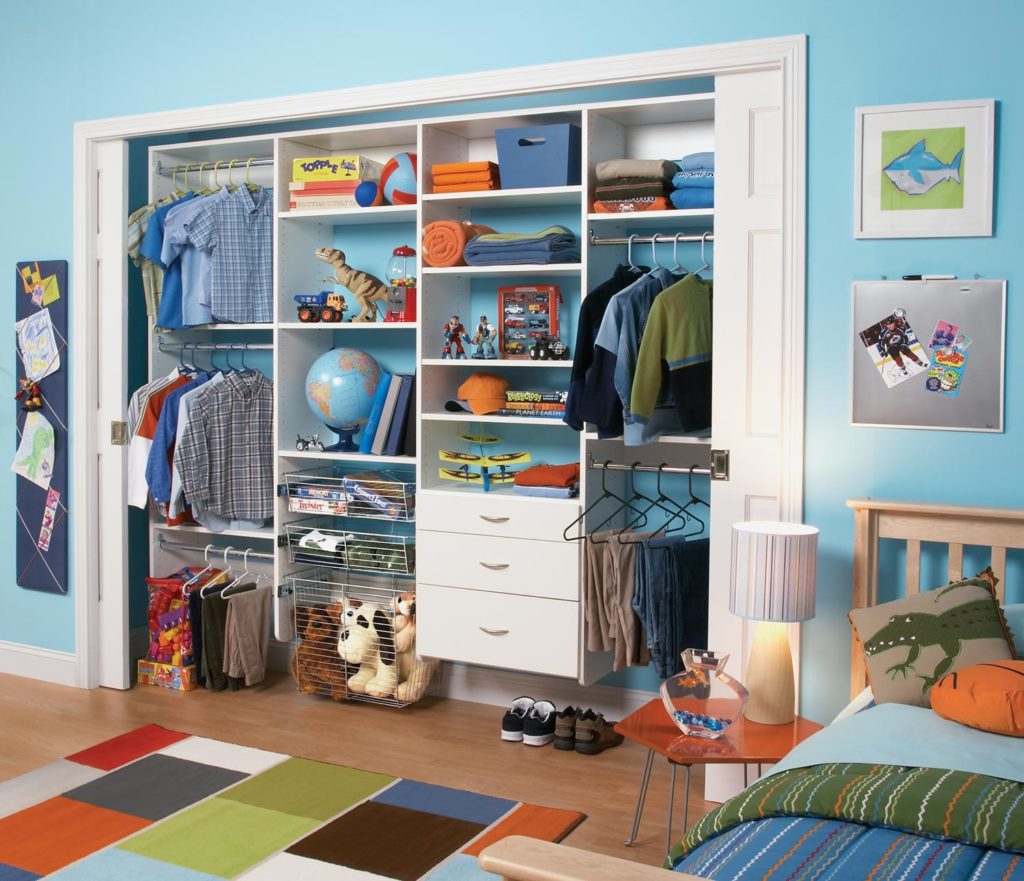 First, plan ahead to make every element of your child's closet fully adjustable as they age and grow. Custom closet systems can be specially designed to allow rearrangements of the shelves, cubbyholes, bars, and other closet features inside them.
Consider your child's life stage as you arrange the closet. For an infant's nursery closet, a parent will be its primary user, so it's fine if the clothing bar is up high — same for drawers and shelves.
But as soon as your child is a toddler, they'll be ready to use their very own closet all by themselves. At this point, you'll be glad you installed a movable modular closet system that can be adjusted to fit your little one's needs. Move everything down where little hands can reach and make sure everything is securely attached to the walls.
As your child becomes school-age and beyond, you can continue to rearrange the closet system to tailor it to their needs. For example, tweens and teens usually want more up-high clothing bars so that they have long, vertical space for dresses, uniforms, suits, and coats.
Use a Mix of Cubbies, Shelves, and Drawers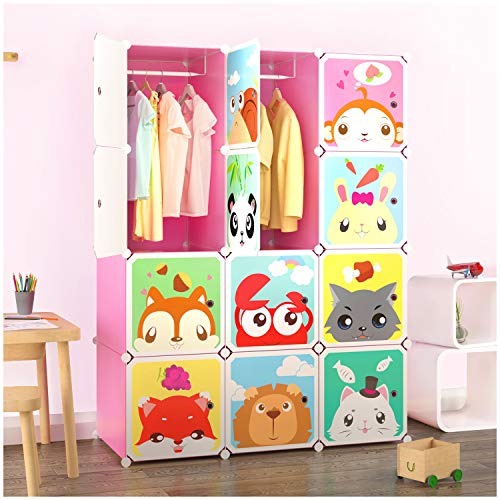 A small child's closet is quite different from an adult's closet. Kids' clothes are tiny and require very little hanging space. Your child might prefer a wall of cute closet cubbyholes rather than a big metal bar with clothes hangers.
Toys and shoes are also easier to organize in a kid's closet when you have a variety of kid-friendly low shelves and drawers. Put them just above floor height where it's easy for your little one to reach.
School-age kids are starting to understand how to keep themselves organized. Now's a great time to add custom-shaped cabinets and shelving that can handle their large, odd-shaped items like sports equipment, musical instruments, and more.
Add Smart Storage Hacks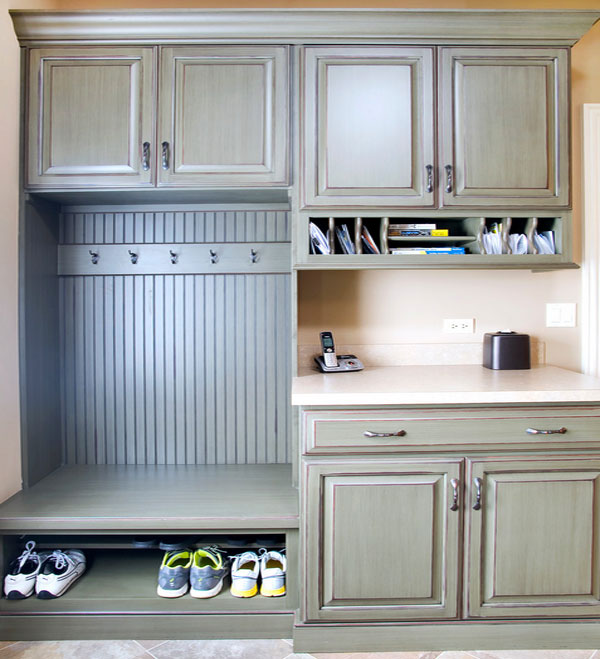 A custom closet designer can share all kinds of creative closet storage hacks. They've seen tons of closets designed for tons of kids, so they know how to get the most out of every closet space.
Here are some creative ideas we've seen in kids' closets:
A teenager's dream walk-in closet/vanity with mirrors and lights
A no-doors open closet with a built-in desk and phone charging station
A sports-themed closet that celebrates their interest in soccer, baseball, etc.
A closet with a built-in storage bench seat for sitting and changing shoes
Built-in laundry baskets or a handy laundry chute that goes down to the basement
You can also use hardware to add even more closet storage options.
A row of hooks for backpacks and coats
A line of glittering knobs to hang fashionable purses
Hat hooks for winter hats, ball caps, scarves, and more
Specialty holders for glasses, sunglasses, watches, and other accessories
Stay flexible and plan to modify your child's closet somewhat over time as their tastes and needs evolve. With some forethought, your kid's closet will be as functional at age 18 as it was the day they were born!
We'll Design Your Child's Dream Closet for Every Age
At Diplomat Closet Design, our professional design team uses cutting-edge technology to help design or redesign any space, including nursery closets, children's closets, and teen closets, too. We also have a new DIY Design Tool that brings your ideas to life right before your eyes.
Contact us today to start designing the perfect closet for your growing child.